Pet Podcasts
Check Out

Frequently Asked Questions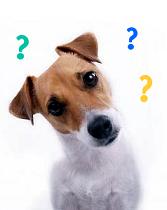 How do I listen to your shows?
So many choices!
1. You can click on the
"Listen Now"
button for each episode and listen right on the PetLifeRadio website. Our podcast player will pop up and play the episode. (If it doesn't pop up, you may have to enable popups in your browser by disabling the pop-up blocker).
2. You can click the
"Download"
button for each episode. When you do this a dialog box will pop up and ask if you want to open the file or download it to your computer. You can download it and listen to it at your convenience, burn it to a CD or load it into your mp3 player or iPod and take it along with you.
3. You can subscribe to your favorite shows using either iTunes or an RSS feed, and have them downloaded automatically into your iPod. Just click the
"iTunes"
or
"RSS"
button for each episode and you will be directed to where the episodes can be subscribed to for free!
What exactly is a podcast?
Well, basically it's a way of listening to audio or video files or shows on your iPod! For a more detailed answer, check out these links on Wikipedia or iTunes:
Podcasts on Wikipedia
Podcasts on iTunes
Where do I find transcripts of the shows?
Just click on the "Episode Info" link of each show, and you'll find a description of that show
plus
the complete transcript of that particular show.