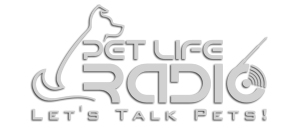 Pet Podcasts
Check Out

Laurie Williams
BA, CPDT, CPT
Canine Fitness & Learning Professional



Agility Right From The Start
Eva Bertilsson ............................Emelie Johnson Vegh

...................................

...




Have you been looking for a way to get your dog started off on the right paw in agility? If so, Starting Off on the Right Paw may be just the book for you! Says renowned animal behaviorist and author Karen Pryor, "With this book any competitor can qualify sooner, with fewer errors and faster runs. With this book any dog owner and dog, competing or not, can reach new levels of teamwork and understanding. The authors build a rock-solid foundation of dog and human skills and reliability before going anywhere near an obstacle. Above all, what they are doing is FUN. This is training the way it ought to be." That's an amazing endorsement from one of the most well respected pioneers in clicker training! Join us as we chat with its authors, Eva Bertilsson and Emile Johnson Vegh as they share some of the wonderful techniques and exercises included in this book.
Questions or Comments? Send them to: laurie@petliferadio.com.

Transcript will be available shortly.