K-9 Guard Protective Dog Jackets
K-9 Guard Protective Dog Jackets are made waterproof, washable and with Kevlar bite and stab proof inserts to keep your dog safe from dog or wildlife attacks.
Deborah interviews Allison Arnould about the Dog jackets and gives examples of real life attack situations the dog jackets would prevent. Do you take your dog to the dog park? Walk through new places? Take your dog walking by aggressive dogs? Are there coyotes or eagles or any other wildlife threats in your part of the world? Is your dog a screamer or shrieker (cry baby) or a puppy or a dog with bad dog-dog manners? Is your dog an intact male? All of these factors make your dog an unexpected target for possible injury or worse. Check out these jackets, and keep your dog having fun safely.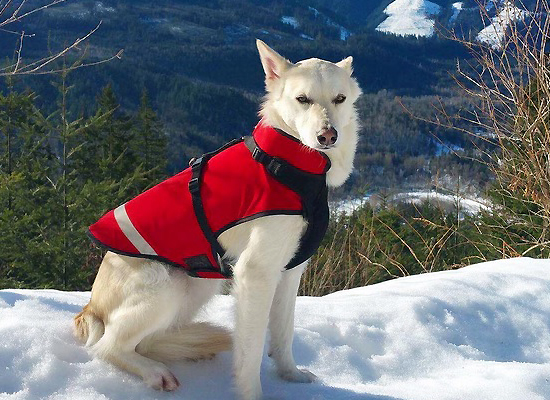 Our dogs improve our lives in so many ways.  They encourage us to get out and get active, improve our physical and mental health, and brighten our outlook on life!  They expect very little in return. We can thank them by ensuring they are sufficiently protected from unexpected injury/harm while accompanying us on our adventures!
The K9 Guard was created because we understand the amazing connection people have with their dogs.  What wouldn't we do to help ensure their safety?  As such, we wanted to give all dog owners an opportunity to help protect their beloved pets from the unnecessary pain and trauma caused by dog on dog aggression and from wildlife encounters.