A Very Stylish Label From Across the Pond, Making Yummy Cashmere Sweaters & Accessories: Meet Ruby Rufus
UK fashion industry designer, Ruby Rufus Isaacs, is bringing stylish pet parents beautiful, cozy cashmere sweaters and accessories. They're so yummy, that celebripups around the world are wearing them. Meet Ruby and discover what inspired her to create the brand, the collaboration she's done with Instagram's most famously followed dog and the other well-known pups who love her clothes!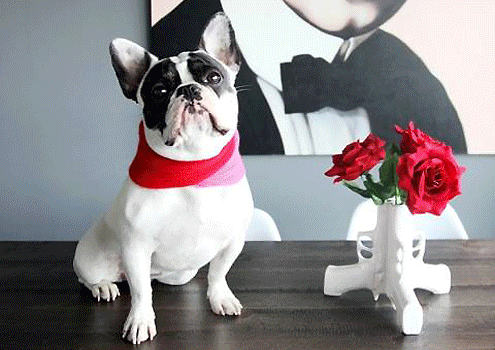 The British label RUBY RUFUS, launched in Autumn 2013, offering gorgeous fashion forward dog sweaters and snoods; the label soon became a staple in every pooch's wardrobe! The must-have luxury cashmere line, begun with a love of knitting sweaters for family dogs that were inspired by prints recently seen on the runway. Ruby who at the time was the head women's wear designer for Austique London, said ''Being a designer myself, I noticed there was a huge gap in the market, as more and more friends and customers were looking to buy something beautiful for themselves and for their dog. I wanted to create a brand that focused on dogs looking as well dressed and fashion forward as their owners, as well as keeping their best friends warm and comfortable at all times of the year!'
Ruby Rufus Isaacs, the owner and designer of the label, has created beautiful products that are comfortable, warm and stylish, pleasing both the owner and the pooch to suit every season. All Ruby Rufus pieces are 100% cashmere, which is a natural fiber that doesn't irritate dog's skin or coats, and ensures they are cozy! Products are also available in lightweight cashmere for all year round or the heavier pillow soft pieces for Autumn Winter. The brand is guaranteed to have something to cater to every pup!