Olympic Gold Medalist Creates Gorgeous Human and Pet Jewelry
When Dominique Moceanu retired from the Olympic stage and had a family, little did she know her next career would be in the creative arts of another kind. With partner Wendy Campbell, Dominique is designing beautiful creations for us and our pets!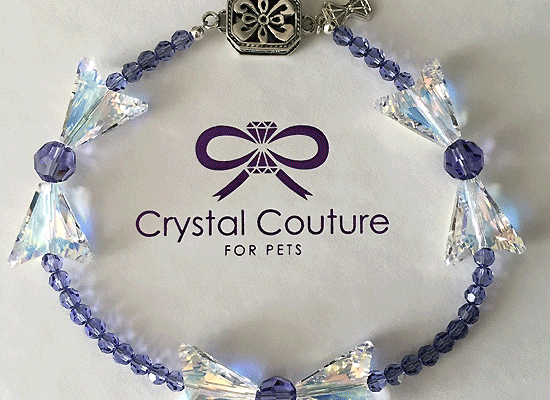 Nearly two decades since first gracing the Olympic stage, 1996 Olympic Gold Medalist Dominique Moceanu continues to inspire countless young athletes all over the world. Proudly recognized as the youngest U.S. National Champion in gymnastics history, Dominique remains active through her involvement with camps and clinics across the country. She also delivers personal messages of motivation, focus and healthy living through her speaking engagements and special appearances. Now a mother of two, Dominique continues to extend her resume with personal and professional milestones, reflecting a distinct evolution beyond her gold medal years.
"I've had a dream of creating my own signature jewelry collection for years," explains Dominique.
"Since I was a kid, being crafty and having a creative outlet has brought a great sense of enjoyment—from making t-shirts and sweatshirts in my youth to choreographing in my later years, and now, jewelry designing."
"I grew up admiring my mother's jewelry collection and sense of style, and developed my own style with her influence. She always encouraged me to put my entrepreneurial spirit and business degree to use by creating a jewelry collection...but I needed to wait for the right time."
In 2014, the "right time" came along when she was introduced to Wendy Campbell through their children's involvement in gymnastics. Both proud mothers of two, Dominique and Wendy developed a close friendship and were pleasantly surprised to find out they also had similar entrepreneurial goals.
Dominique and Wendy realized quickly that working together, they could compliment one another with their strengths and also do what they love—create all things sparkly with custom-designed jewelry!
"We've always loved the concept of women helping women achieve their goals in life, and what better way to empower each other than by working together to fulfill a vision," says Dominique.
"This led us to establish Creations by Canales and Campbell (C&C). Our goal is to create one of a kind designs for all to love worldwide!"