The Perfect Traveling Companion for Trips with Pets
Take the headache out of finding enough space for all we take when we travel with our pets. Biaggi Luggage, founded by dog parent and Shark Tank participant, Stephen Hersh, is roomy and is the only luggage that folds up for easy storage. Get travel destination tips and discover how to win a piece of Biaggi Luggage for yourself!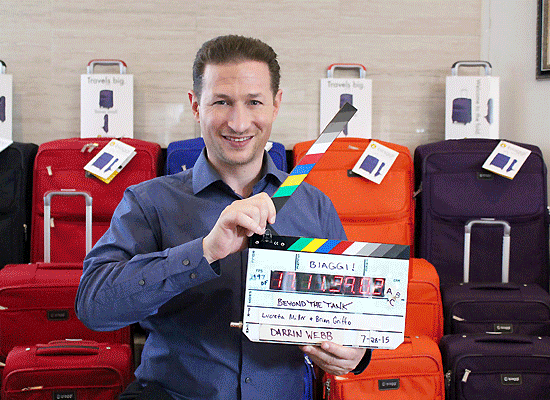 Stephen Hersh is the founder and CEO of Biaggi Luggage; Biaggi was launched in June of 2011. Through Biaggi Stephen set out to solve the storage issues that luggage presents, and ultimately Biaggi invented the world's first four-wheeled luggage that folds for easy storage. In 2013, Biaggi launched the Zipsak; a lightweight four-wheeled suitcase that folds into a tiny pouch.
Stephen's father Ron Hersh is the founder of Rosetti Handbags & Accessories; a global handbag brand with widespread distribution. The Hersh family has over 30 years of experience manufacturing and importing handbags and luggage, and have been innovators and trendsetters through both Rosetti and Biaggi. Rosetti was the first handbag company to put a cell phone pocket on a bag, and Rosetti was the first company to introduce organizer handbags to the market. These features, which are so commonplace on today's handbags, were pioneered by Rosetti years before other brands started to implement them on their products.
With Biaggi struggling to educate consumers about their products, Stephen Hersh applied to appear on ABC's hit show Shark Tank. In June 2014 Hersh appeared on the show, securing a partnership with celebrity entrepreneur Lori Greiner. Since appearing on Shark Tank, Biaggi has sold over $3 Million worth of foldable luggage through various retail channels. In January of 2016, Stephen and Biaggi will be appearing on the season premier of ABC's Beyond the Tank.
Stephen is a single dad living in Woodmere New York, and has two children (Abie and Leah) as well as two dogs (Tori and Kia).