Chic Fashion That Solves an Anxiety Problem; This is Not Your Usual Wrap Coat!
Gorgeous apparel that also functions as a stress buster? Sign me up! If you're a style lover and the traditional wrap coats are leaving you uninspired, Heavenly Beasts has arrived! Mixing the calming oils of aromatherapy in a unique way with high fashion apparel, this brand is garnering lots of fans.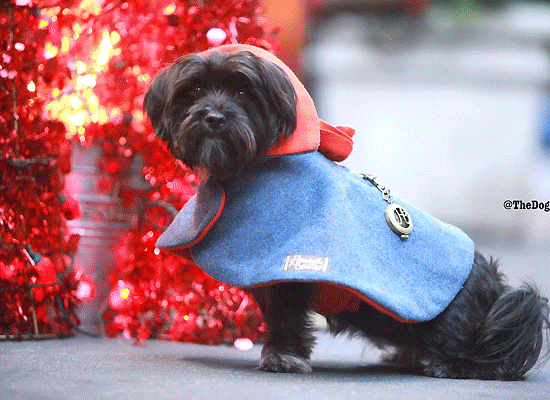 Heavenly Beasts
Heavenly Beasts is Comforting Canine Couture, made with love in Chicago, IL. Heavenly Beasts is an innovative and high fashion brand that offers dog-lovers a stylish way to keep their furry friends calm and relaxed. Heavenly Beasts offers a wide variety of wraps, coats, capes and accessories. All Heavenly Beasts items come with a sturdy brass Heavenly Beasts Charm that houses aromatherapy "Cloud" inserts. Cloud inserts are all-natural, human-grade, essential oils that create a cloud of calming scent around your dog. Great for traveling, parties, or to simply calm down an over-active dog.
Heavenly Beasts came about by accident when founder and CEO, Laura Keivan began experimenting with essential oil blends for herself. A natural fragrance lover and busy mom of two, was just trying to find a way to relax and found that her 3 dogs were attracted to the calming scents, as well! Her two poodles and little yorkie were just as happy, relaxed and calm as she was being surrounded by the natural scents. Laura had her "A-HA" moment and Heavenly Beasts was born.
After two years of intense research Laura decided to pair her "clouds" with comforting fashion and developed Heavenly Beasts Original & Vintage Comfy Wraps, Rain Slickers, Zhivago Capes, coats, and accessories.
Laura Keivan
Laura Keivan founded "Heavenly Beasts Dog Couture" in 2014 through an interest with essential oils and a love for dogs. She lives in Illinois with her husband, two teen boys, and three dogs. Besides her passion for dogs and design, She loves a good read, great wine, and enjoys cooking up a storm for her family and friends. Laura also enjoys a active lifestyle of tennis, gardening and a passion for the Chicago Bears.