A Stylish Summer, Protected from Bugs with Smart Technology from Insect Shield
Camping, beaching, taking those nice, long summer walks…you don't want to have to worry about your best friend picking up some unwanted passengers in fleas, ticks and other nasty bugs. Insect Shield is making stylish apparel and accessories for them and us! Learn how their smart technology works and why its so important from President, Andrew Katz and from veterinarian and "The Pet Show with Dr. Katy" host, Dr. Katy Nelson.
Read more on the Bark & Swagger Blog!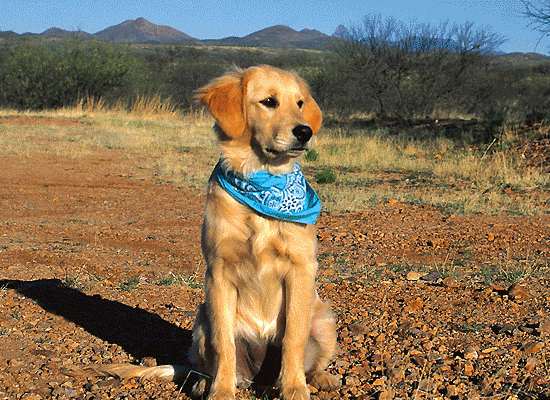 Andy Katz
Andy Katz is the President and CEO of PetEdge, Inc., a privately-held supplier of pet products headquartered in Beverly, Massachusetts.  PetEdge markets and distributes its own proprietary pet products under a number of different brands that are owned by the company, as well as many products from other pet product manufacturers.  The company serves retailers, pet care professionals (dog groomers, kennel, veterinarians, etc.), and active hobbyists/enthusiasts (dog breeders, etc.) across the US and several other countries.  
PetEdge markets its products via catalogs, websites, and a dedicated sales force.  With offices and distribution centers on the East and West Coasts of the US, as well as China and India, and employing approximately 400 associates, PetEdge has grown to become a leading company in the pet supply industry. 
In 2015, PetEdge launched its most successful new product line ever—Insect Shield for Pets Utilizing a technology originally designed for the US military, this product line protects pets from fleas, ticks, mosquitos, and other insects.
Mr. Katz grew up north of Boston, Massachusetts, and graduated from Lehigh University with a degree in Management and Marketing.  In 1987 he joined his family's business, then known as New England Serum Company.  During his tenure, the company launched, grew, and sold a chain of pet superstores, acquired and sold a consumer pet catalog, and significantly expanded the markets served by the company.
Mr. Katz has served on various non-profit and for-profit Boards of Directors, and is a member of the New England Chapter of World Presidents Organization.  He lives in Massachusetts with his wife, three children, two Labrador Retrievers, and two rescued cats.
Dr. Katy Nelson
Dr. Katy is an associate veterinarian at the Belle Haven Animal Medical Centre, as well as host and executive producer of "The Pet Show with Dr. Katy" on Washington DC's News Channel 8. She's reports on animal health topics for Washington DC's All News Radio Station, WTOP News as well as on camera for WJLA ABC 7 News. She is the Medical Director of Pet Health for Stop Aging Now, Medical Director of Pet Health for BioStem Logics and the Proprietor of KJN Pet Marketing. She has been featured on NBC's Today Show, Fox and Friends, The Meredith Vieira Show, CNBC's PowerPitch, HuffPost Live, to name a few, and is the expert for the second season of the popular show "Unlikely Animal Friends" to air this spring on NatGeo Wild. She is a frequent contributor to HuffPost Pets, BarkPost and PetMD and you can also read "Ask Dr. Katy" quarterly in the Virginia-Maryland-DC Dog Magazine, or online. Dr. Katy has been a small animal veterinarian for 15 years, and is a proud graduate of the Louisiana State University School of Veterinary Medicine. In her spare time she is an avid traveler, athlete, wife, rescue proponent, and proud mom to three four-leggers and two two-leggers.