Cool Kid Clothes for Dogs from an Eco-Friendly Brand
Acid-washed denims, trending bandanas, shawls, capes and more make up Little Bear Dog Apparel's cool-kid clothes for pups.
Read more on the Bark & Swagger Blog!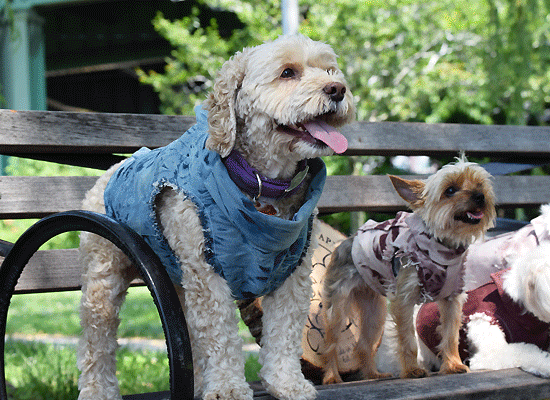 I'm a Colorado native going on five years in NYC with my boyfriend from back home and our tiny Yorkie Mila. I started sewing as a small child because my mom was a quilting teacher, and it blossomed into a career.
With a degree in Apparel Design and Production from Colorado State
University, I came to New York to be a pattern maker and worked with many
fashion houses and apparel companies before deciding to start my own
brand. I love all dogs, big and small, so I combined my two passions to
create Little Bear Dog Apparel.