Kathy Ireland & Chris Ruben Talk Shopping for a Pawsitive Cause to Help Shelter Animals
Supermodel turned mega mogul, Kathy Ireland, & AdoptaShelter.com founder, Chris Ruben, talk about the holiday campaign, Shop for a Pawsitive Cause, where when you shop, money is automatically donated to help shelter animals in need. Discover more about Kathy's brand, hear personal stories from her life, how Elizabeth Taylor became her mentor and close friend, and learn about the AdoptaShelter.com mall, where you can buy just about anything!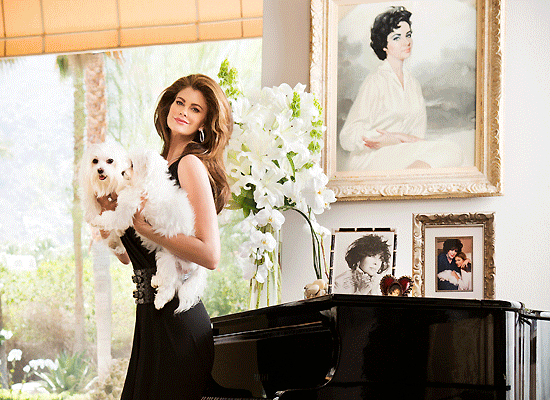 Kathy Ireland
Founded in 1993, the kathy ireland® Worldwide brand, celebrates a lifestyle. The missions of "...solutions for families, especially busy moms™," "...solutions for people in love™," and "...solutions for people in business™," translate to all kiWW® collections, including: fashion, fine jewelry, intimate apparel, skincare, accessories, weddings, home, office and more. kiWW's unique capability to design and translate fashion trends for all markets and price points allows it to develop product for a wide variety of customer tastes.
Listed as the 25th most powerful brand globally by License Global Magazine, with annual merchandise sales of $2.6 billion, according to Forbes Magazine, the success of kathy ireland® Worldwide is the result of teamwork and dedication.
Kathy has graced the cover of Forbes Magazine twice (2012, 2016) and according to Fairchild Publications, ,Kathy Ireland is one of the 50 most influential people in fashion.
Kathy and kiWW® support many non-profits including: YWCA Greater Los Angeles for which she is an Ambassador, Dream Foundation, Providence Educational Foundation, 911 for Kids/AEF, and the St. Jude Children's Research Hospital. Kathy was recently named an Ambassador for the Elizabeth Taylor AIDS Foundation.
As a powerful advocate for Israel, Kathy has spoken out for the American Israel Public Affairs Committee (AIPAC) conference, with global leaders, including, Prime Minister Benjamin Netanyahu, President Shimon Peres and President Barack Obama. Kathy is a member of WIZO, and is honored by the ADL and the JNF.
Chris Ruben
Entered the North American pet industry in 1989 by introducing roasted pig ears, bully sticks, chicken jerky and many other all-natural pet treats under the Muttley's® and Nat' Chews® brands. Chris has been instrumental in developing, sourcing, launching and managing national brands including Barnsdale Farms®, Bullwrinkles®, Canine Prime®, DogAde®, Hartz®, Peidi®, SmartyKat®, Snoopy Pet® and Sticky Paws®. An expert in private-label, he is deeply involved with U.S. and Canadian store brands.
Named one of the inaugural Pet Age ICON Award recipients in 2015, Chris is founder and CEO of Creative Marketing Resources, an omni-channel consultancy specializing in all things PET!