Meet the Designer: Stunning, Colorful Creations Mark Bella Bean Couture and Finnegan's Standard Goods Collections, and Michelle Clinton is the Reason Why
A real talent for design, color and style make Michelle Clinton, of Bella Bean Couture and Finnegan's Standard Goods, a designer to watch. Her collars, leashes and bedding reflect her love of fashion and design, and her passion for the Boxer, Bella, who inspired it all.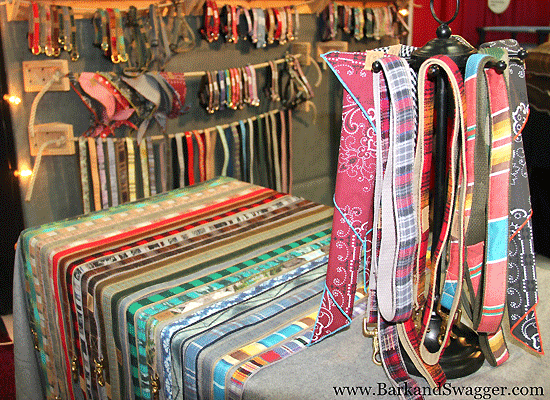 2017 we embark on the 15th year of business.  This business was born from combining my passion for my dog Bella Bean and my love of design and fashion.  We embark on this new year without our muse, Bella, as she passed on at the age of 13 and 3 months.  Although she is very missed we continue our quest to make the most fashionable and sought after dog accessories.  We continue to manufacture all our products locally in San Francisco.
We also urge you to check out our "little brother" line, Finnegan's Standard Goods for a classic rustic sensibility.