Oh Behave Show Spotlights Rising Teen Stars John Paul Ruttan and Addison Holley from Shelby: A Magical Holiday Tail
What's it like to co-star with Chevy Chase, Rob Schneider and Tom Arnold? Tune into this special Oh Behave Show episode and find out. John Paul Ruttan and Addison Holley are not old enough to legally drive cars, but they already have a long list of acting achievements. And, the two star in this must-see holiday tale about a wayward dog named Shelby that has just been unleashed on DVD and On Demand.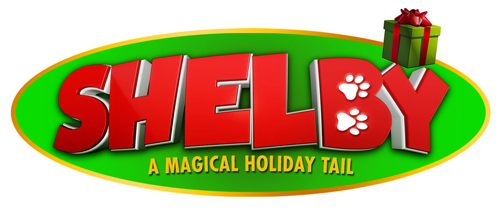 Addison Holley
Addison Holley was born in Burlington Ontario.. Her favorite food is her Grandad's pasta and she goes to school at Dr. Frank J. Haden secondary school and has a phobia of Ostriches. Her superstition is that she has to dance before she gets on stage. Her hobby is drawing and her first acting role was Molly in "Annie" but her first professional acting role was Marta in "The Sound of Music".
John Paul Ruttan
John Paul Ruttan is a young teen actor, who started his career in film at the age of 6. His roles include acting alongside such talent as Reese Witherspoon and Tom Hardy in This Means War (2012), Abbie Cornish, Joel Kinnaman, Micheal Keaton and Gary Oldman in RoboCop (2014), Haley Joel Osment, Gillian Anderson in I'll Follow You Down (2013). He was nominated for his supporting role in This Mean War in 2013 and in 2015 won Best Supporting Actor at Hollywoods 36th Young Artists Awards for RoboCop.
John Paul first movie debut was in the TV movies Will you Merry Me? and The Two Mr. Kissels, followed by the short film Ninety-One. In 2009 he was in Defendor playing a younger jack (Dakota Goya) alongside Woody Harrelson.
John Pauls experiences have progressed his film career onto Lead role and is starring in the Feature Film Shelby (2014) as Jake Parker, with Chevy Chase, Rob Schneider and Tom Arnold debuting Nov 2015. In 2016 his lead in Against the Wild 2: Survive the Serengeti (2016), shot in Africa with Ella Ballentine and Jeri Ryan, will be released worldwide.
John Paul has many roles in TV that have earned him award nominations for recognition of young actors in Hollywood and Canada. His career started at age 6 with over 10 national commercials and moved steadily into principal guest starring and recurring roles in the Doodlebops, Degrassi, Lost Girl, Saving Hope, L.A. Complex, Rick Mercer Report, CBC Kids, BackPackers, The Listener and CBC AirFraces New Years Eve Special. He currently plays Young William Murdoch on TV series Murdoch Mysteries.
With a love for filming and camera's, John Paul is embarking on a high school Screen Arts Film Studies program where he will continue to achieve his scholastic goals. He contributes to acting in many independent short films and plays soccer and hockey in his free time.