Smiley the Blind Therapy Dog Unleashes Quite a Tale on Happiness and Overcoming Adversity
Get ready to smile, tear up a bit and feel good inside. That's because this special episode of the Oh Behave Show spotlights a remarkable blind golden retriever named Smiley. Tune in as Smiley's pet parent – veteran professional dog trainer and certified therapy dog evaluator Joanne George shares how she rescued Smiley as a two-year-old bitten, weak, blind dog from an animal hoarding site. The pair clicked and now team up to bring joy and teach kids and adults many life lessons. Yes, there is even a Smiley dog bobble head (with a portion of sales going to the St. John Ambulance Therapy Dog Association in Toronto.) Smiley's story will fill you with gratitude – guaranteed!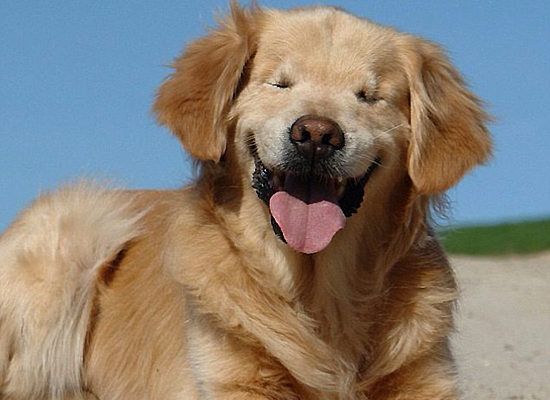 Joanne shares her home with husband Darrin, son - Shepherd, and their 3 dogs - Pippi, Pearl and Smiley.
She volunteers at a home for people with mental and physical disabilities.  The residents readily wait upon her arrival with that little golden dog "Smiley".  They spend their time there visiting with residents, and Smiley giving himself to be mauled over by everyone.  It is therapy for everyone involved.  
When she is not training, walking the dogs, or spending time with her family, you can find her at the barn riding and training her Thoroughbred horse - "Benji".
This is all Joanne has ever done - she started knocking on doors asking to walk their dog if she saw them in the yard or peering out a window at the age of 11.  She has worked in breeding kennels, pet-stores, petting zoos, animal hospitals, obedience training schools and has done countless rescues of dogs, cats, and horses.  It has been a life-long passion.