Join Us on the Ultimate Road Trip -- Fido Friendly's Get Your Licks on Route 66 Pet Adoption Tour
Talk about the perfect combination: a road trip on historic Route 66 and the chance to help find homes for shelter dogs and cats. That's the mission awaiting Susan Sims, publisher of Fido Friendly Magazine. Tune in to this special episode and discover some great pet travel tips and tales from the previous adoption tours that have resulted in more than 5,000 shelter animals landing wonderful homes. Road trip anyone! Woof! Woof!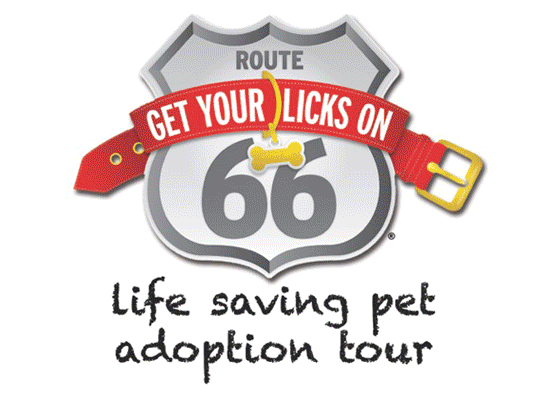 Mother/son duo, Susan Sims and Nicholas Sveslosky, started Fido Friendly magazine several years ago. Each bi-monthly issue features editorial on hotel, city and state reviews. Fido Friendly magazine is The Travel and Lifestyle Magazine For You & Your Dog, and can be found at Borders, Barnes & Noble, PetsMart, pet boutiques and Fido-friendly hotels nationwide.
They also started a website on finding Fido-friendly apartments, www.fidofriendlyapartments.com and launched the Fido Friendly Travel Club. Similar to AAA, the Fido Friendly Travel Club lists close to 1,000 affiliate hotels, products and services that give a 10% discount to club members. Members also receive a one-year subscription to Fido Friendly magazine and a one year service with 1-800-help-4-pets, a pet recovery service. www.fidofriendlytravelclub.com
Their love of traveling with their dogs was the impetus that started their joint venture of publishing a magazine. Now with years of traveling with their dogs under their belts, they want to share their road trip knowledge with you, the listeners.
Susan Sims along with her husband Greg, travel with their two labs, aka 'The Directors of Barketing,' Zoey and Mattie, on trips to 'sniff out hotels' for purpose of review. Sims values Zoey and Mattie's opinion so much, she reports back to Fido Friendly readers about their findings. Of up most importance to her is that the hotel or B&B not only welcomes Fido with open arms, but facilitates in making their stay a memorable one. Sims says, "The hotel doesn't need to be fancy. What makes the trip a success is to have a pet amenity for your dogs, which could be any where from doggie beds for your pets to use during their stay to doggie treats or in-room pet menu. It also helps to have a list of Fido-friendly restaurants nearby where you can dine al fresco with your pooch along with a list of doggie daycares should your excursion exclude Fido for an afternoon."