A Behind-the-Scenes Look at
'The Dog Lover' Film
This week, Robin talks with renowned actor and producer, Ali Afshar, about his upcoming film, 'The Dog Lover,' a suspenseful drama based on the true story of a young animal welfare advocate who embarks on a daring rescue to save dogs from horrific abuse.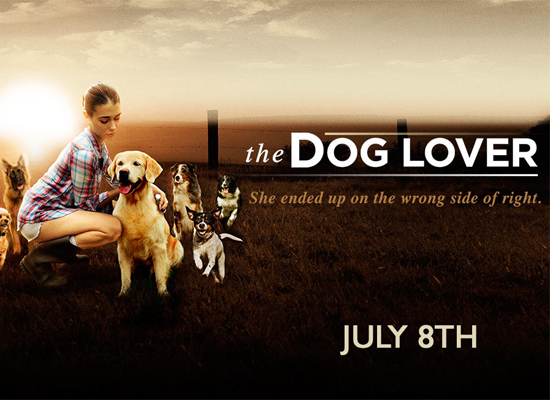 Raised in Northern California, Ali Afshar grew up in the green Sonoma Mountains of Petaluma. His passion for speed and entertaining was evident at a very early age as his family could often find him racing motorcycles and horses at the age of 5 on their 200—acre ranch.
While pursuing his acting career, Ali founded Easy Street Motorsports (also known as ESX), an automotive performance and race facility that eventually lead him to race for Subaru of America for over 12 years and achieve a certain celebrity racing status. ESX became a 2 Time NHRA National & World Champion Team, 18 Time NHRA event champion, 2005 Rally America Champion (with Rocket Rally) and a world record holder!
Ali landed his first major television acting role, as (a very fitting) mechanic-racer named "Grease" on the NBC show "Saved By The Bell". He then started working on a string of feature films and television shows such as "He's Just Not That Into You", "King of Queens", "Saving Grace", "Three Kings", "Godzilla", HBO's "Guardian", "The Siege" and others. Ali got his first taste of working with great talent on these projects that included award winning directors and actors!
In 2010 Ali produced his first full length feature titled "Born To Race". A teen action film best described as "Fast and Furious meets Friday Night Lights"! Ali tapped into his rich auto racing history and brought dozens of sponsors to support him in this film including, Subaru of America, NHRA, Pep Boys, Injen and more! Ali also had a supporting role in this film and played a character very close to home.. himself! Born to Race was released in foreign markets in 2011 and in the spring of 2012 in North America.
"Born to Race" surprised audiences and exceeded sales around the world thus, the second producing endeavor in Ali's auto based films titled "Born to Race: FAST TRACK" was released in Summer of 2014 by Anchor Bay.
In 2013 Ali got back in the saddle of a new Subaru Race Car, a 2013 Subaru BRZ and is attempting to set the world record with a 1600 horsepower, twin turbo, alcohol drinking, nitrous oxide breathing Subaru! In 2015 Ali also added a much coveted COPO Camaro to his arsenal of race cars and started competing in the NHRA Stock class.
In 2014 Ali paired with Forrest Lucas to create ESX Entertainment. ESX Entertainment currently has a slate of hopeful and inspirational films. Including "The Dog Lover", "American Wrestler: The Wizard", "Running Wild", "Pray for Rain" and "Dirt". These films are slated to release in theaters staring in the summer of 2016.
Ali lives in Hollywood and is splitting his time between Acting, Producing and Racing.