Get a Real Petsitter: Pet Sitters International World Conference
When you travel, who do you trust to take care of your pets? Get a real petsitter! Teoti was honored to speak at the recent Pet Sitters International (PSI) World Conference. She chats with Beth Stultz, the PSI Director of Marketing Communications and Education, about why it's important to be picky about choosing a petsitter. It's not enough that the person just LOVES pets! Teoti also shares tips on things you can do to make it easier for pet sitters to take good care of your furry friends.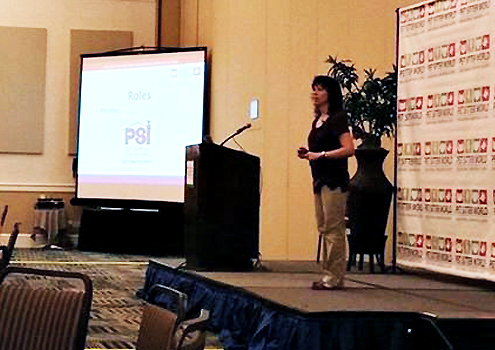 As the Marketing and Communications Manager for the world's largest educational association for professional pet sitters, I have the privilege of working with PSI's dedicated staff and its nearly 7,000 independently-owned member professional pet-sitting businesses to support, promote and recognize excellence in the professional pet-sitting industry.

I also serve as the spokesperson for PSI's Take Your Dog To Work Day®, an international campaign celebrating the great companions dogs make and promoting pet adoptions.

My responsibilities include the day-to-day management of the association's marketing, graphics, publishing and education departments; as well as the development and execution of communications and marketing plans including: member recruitment and retention, media relations, strategic traditional and online marketing, social media, etc.

Additional duties include program development; assisting with the development and maintenance of business relations and sponsor programs; planning of the association's meetings and events; and overseeing the risk management function for the organization.