Long Island Bulldog Rescue

The English Bulldog is one of the most adorable, and in recent years has become one of the most popular breed of dogs... yet more and more are being surrendered to shelters.  On this episode of My Dog Digs Dirt meet the woman who is trying to change that... Laurette Richin... founder of Long Island Bulldog Rescue, a non profit she started back in 1999.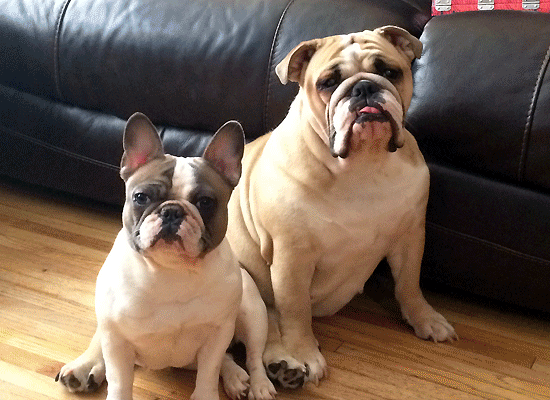 The mission of Long Island Bulldog Rescue (LIBR) is to provide education, prevention, intervention, and adoption services to ensure that all English Bulldogs enjoy long, healthy lives in loving, safe, appropriate homes where they are provided the life-long care they require. We commit to each English Bulldog and adopter(s) we serve for the life of the dog. In the event that an adoption is unsuccessful, the dog is to be returned to the LIBR.

In 1990, I traded my ex-husband in for a Bulldog Pup, and fell in love with him, and his breed. I joined a local Bulldog Club, hoping to get involved with showing, and breeding. I quickly saw that was not for me. I stayed in the club learning a lot about the dogs. As their popularity began to climb, I saw a need for a Rescue for them

When I founded Long Island Bulldog Rescue in 1999, no one could have predicted our significant impact or scale. The numbers tell the unlikely story. LIBR grew from rescuing 13 bulldogs to: an average of 300 bulldogs a year.

In 1999, bulldogs were just the 46th most popular breed in the US. By 2013, bulldogs were the 5th most popular breed in the US and the 4th in NYC. Puppy mills continue to meet US demand with a supply of puppies with profound genetic, medical and behavioral problems, leaving a trail of suffering across the US. People who breed with greed put profit over puppies and flood our rescue across the nine states of the American Northeast.

Demand for LIBR keeps pace with demand for this breed. People smile when they see bulldogs. They associate them with excellence, courage and loyalty. Bulldogs are mascots/logos for more ad campaigns, teams, businesses, nonprofits, schools and universities than any other breed. Bulldogs inspire youth and adults to love everything from couches, cars and sports to pharmaceuticals, security, first responders and our military! Loyal, brave, lovable and determined, the storied bulldog needs your help right now.