The Yarn Farmer

Many people dream about it... but in reality, it's not easy to leave a corporate career to follow your Pet passion... On this episode of  My Dog Digs Dirt meet Andrea Dener, now known as "The Yarn Farmer' who did just that, and hasn't looked back!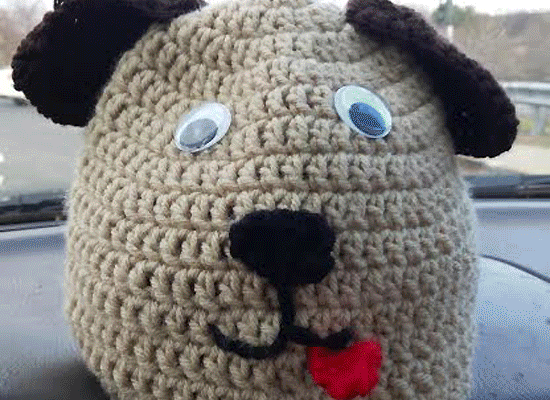 I learned to knit & crochet when I was little but hadn't done either in a while but when "life gave me lemons" 2 years ago and I lost my job of 18 years, I happened to come across a knitting pattern for lemons so I picked up my knitting needles and made me some lemons!  Well, then I found happened to find knitting and crocheting patterns for oranges, bananas, strawberries...even tomatoes...so I made them, too!  I started making apple hats, pumpkin hats, and carrot scarves...then cat hats, puppy hats, and even a pig hat (ask Lauren about that one!) and other items inspired by food, fun, and the farm ... next thing I knew, I'd become The Yarn Farmer!

The Yarn Farmer's mission statement is to always put the FUN in FUNCTIONAL, keep people WARM and WHIMSICAL, and help keep the fiber arts GOING AND GROWING by teaching knitting and crocheting whenever and wherever I can!