Pet Podcasts
Check Out






Bernadine D. Cruz, DVM
Veterinary Media Consultant



It Is All A Matter Of Cat-titude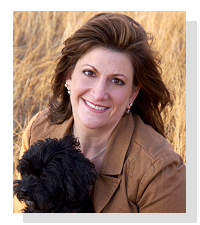 .........
...

Dr. Diane Levitan
.................................
Dr. Jane Brunt
.....

........................................

.
Though dogs may have once been given the moniker of being man's best friend, paws down, the cat now meows supreme. In 2007, a study by the American Veterinary Medical Assoc. estimated that there were 81.7 million owned cats in the United States. That was 40 million more cat paws than dog paws padding around our homes. If you are math challenged, there are 10 million more cats than dogs sharing our beds and gracing our couches with their fur.
Many urban legends abound concerning cats, their behavior, their nutritional and medical needs. The CATalyst program was formed in 2008 to make it purrrfectly clear that cats make awesome pets and to improve the care and welfare of these furry members of our families.
My guest today is Dr. Jane Brunt. She is the executive director of the CATalyst Council. Dr. Brunt is one of the leading feline practitioners in the United States. She owns two cat exclusive veterinary hospitals in Maryland. And if you couldn't tell, she is a true ailurophile, an ardent lover of cats. We will discuss the CATalyst program. Learn how it can enhance the lives of the cats that share our homes. Discover which American cities have been rated as being the Top 10 Cat Friendly Cities, how to find a great veterinarian for your kitty and the all important question, how do you get your cat in its carrier?
Questions or comments? Email Dr. Cruz at: thepetdoctor@petliferadio.com.

Transcript will be available shortly