Saving Over 150,000 Kitties! The Stray Cat Alliance! With Christi Metropole!

To be inspired, listen to Christi Metropole who's one of the brightest lights on the planet when it comes to animal advocacy and saving cats! As the Executive Director and Founder of Stray Cat Alliance, Christi is soooo loved in the Animal Community. She's shepherded 1,000s of community members to save over 150,000 cats! And… is still going strong! We hear how she does it, how we can model this for our communities and how we can help her do even more! Her leadership has been recognized by world renowned Foundations from the Annenberg to PetSmart Charities. And… A Super Smiley Adventure gives Stray Cat Alliance and Christi 4 Paws Up!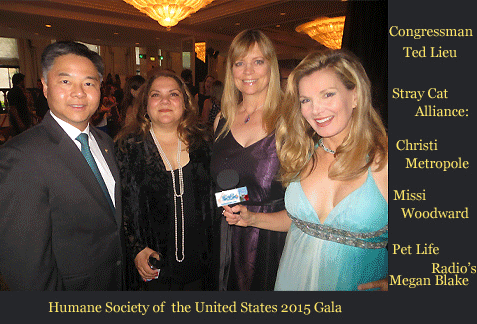 Christi Metropole is a humane leader who dedicates her life to the care and sterilization of free-roaming community cats. She is executive director and founder of Stray Cat Alliance (SCA), empowering hundreds of volunteers and thousands of community members who have successfully provided life-saving care and advocacy for more than 150,000 cats since inception. Metropole is spearheading the no kill movement for cats through innovative, targeted spay/neuter programs in impoverished communities and shelters.
SCA's mission is to educate and empower communities to advocate for every cat's right to be safe, healthy and valued.
Christi is a sought-after expert in reducing cat populations through the proven method of trap/neuter/return (TNR), rescue, targeted spay/neuter, now a new Shelter/Neuter/Return program in collaboration with the Long Beach Animal Care Services and working for humane legislation. She frequently consults with political and business leaders to develop TNR ordinances, declawing bans, colony care and management policies, and other matters of policy. Christi's leadership has been recognized by numerous large foundations such as the Annenberg, Found Animals, Laffin, PETCO, PetSmart Charities, Best Friends Animal Society, Mary Jo and Hank Greenberg and Witherbee Foundation.