Bite Prevention! - with Heather Paul
from State Farm
Dog Bites Can Almost Always be Prevented! Any dog can bite under the right circumstances, and State Farm's Heather Paul teaches us how to recognize the signs that a dog may be about to bite and how we can learn to prevent the bite before it happens. State Farm Rocks for dogs and their people! If you have a dog, you (and he) will be super glad you joined us on this Super Smiley Adventure.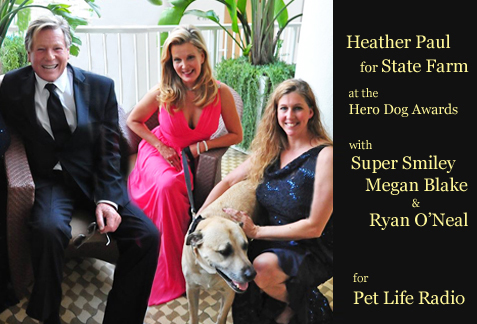 Heather Paul joined State Farm® in 2001 where she is a Public Affairs Specialist on the Digital/Social Media team. She previously worked as a Community Development Specialist for State Farm and then joined the media team as a Corporate Media Spokesperson. In addition to coming up with creative ways to share safety messages, Heather also manages the State Farm Arson Dog Program, a program that trains accelerant detection dogs and handlers throughout the U.S. and Canada.
Outside of her corporate life, Heather works closely with many local non-profit organizations and boards. She currently serves on the West Bloomington Revitalization Project (WBRP) and has served on the Board of Directors for Habitat for Humanity of McLean County Board of Directors and on the Miller Park Zoological Society. She has also been an animal handler for Miller Park Zoo.
Heather is a graduate from the University of Iowa where she earned a bachelor degree in Socio-Cultural Anthropology. In her spare time, Heather has obtained the rank of third degree black belt in Tae Kwon Do, first degree black belt in Hapkido, and first degree black belt in Jujitsu. She is also the proud parent of 13 year old son, Hunter Orion. They share their home with many animal companions including a German Shepherd mix name MacKenna, a black pug named Yoshi, 3 cats, a rabbit, and a chinchilla.