Mark Faulkner Talks Aquarium Build and Design, Tenji-Style
What do the Divebar in Sacramento, Amazon.com, Aqua Planet Ilsan in Korea, Cabela's, and Bigelow Laboratory in Maine all have in common? They all have unique and intricately designed aquaria and systems designed by Tenji, Inc., an aquarium design and build company with offices in California and Maine. Mark Faulkner, one of the principals and co-founders of this inspired and talented team of experts, transformed a shared dream into a powerhouse aquarium reality.
Join us, as Mark and I discuss the complexities of aquarium building and design, Tenji-style!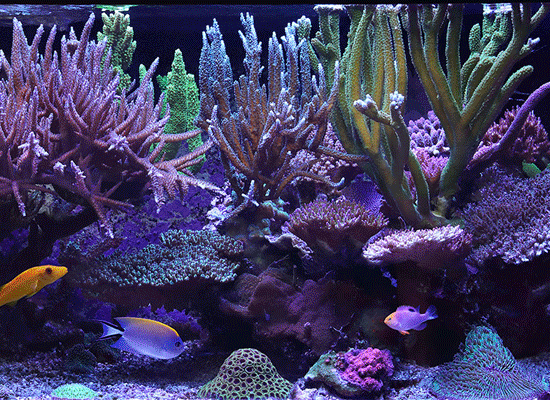 As one of the principals and cofounder of Tenji Aquarium Design+Build, Inc., Mark is responsible for managing many aspects of company operations, including bidding new projects, designing life support systems, overseeing company financials and managing the west coast office and fabrication shop. Mark received Bachelor's degrees in both Marine Biology and Business Management before starting his professional career at Monterey Bay Aquarium as an aquarist and eventually a curator. In 2007 Mark left the Monterey Bay Aquarium to work full-time for Tenji. The company had grown over the previous 6 years to the point where it could support full-time staff. Now Tenji has 8 employees, is a commercial member of the Association of Zoos and Aquariums (AZA), and develops and builds aquarium projects for many of the major public aquariums, zoos and museums around the country. Mark is an avid aquarium hobbyist at heart. He has extensive experience with both reef tanks and planted aquariums and keeps his hands wet by maintaining the display tank in Tenji's California office.