A Dog Lover Who Turned a Successful Career as a Top Photo Editor Into One of the Best Fashion & Art Blogs Around
Suzanne Donaldson, aka Mrs. Sizzle, has one of the best blogs around; a dog, fashion and art lovers treat. Find out about her career guiding the visual vision of Glamour, Vanity Fair, Interview and others, what inspired her to create MrsSizzle.com and the bold-faced names she draws.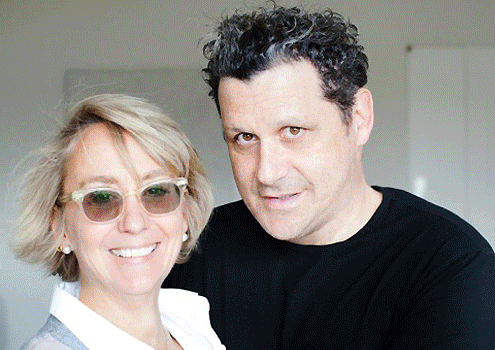 Welcome! I'm thrilled that you've found your way to Mrs. Sizzle and because you're here, I bet you love dogs and other animals as much as I do
At Mrs. Sizzle, we focus on gorgeous art and photography to inspire a conversation about animal awareness. Mrs. Sizzle delivers fashion trends for you and your pets, great doggie products, tips and training, moving rescue stories and a great source on where to adopt your next pet. In addition we offer branding and marketing services for your pet product or fashion inspired line. Should you desire a custom portrait of your pet, we can arrange that too.
After getting two puppies in February of 2013 I kept thinking there must be a way to marry my love for photography with dogs. With my exposure to the worlds of fashion and photography as the former Executive Photo director at Glamour magazine for the past twelve years, I have created a website that merges the unique perspectives of both worlds into one!
We try to entertain, inspire, and educate here at Mrs. Sizzle. Be sure to also peek at my Instagram account@mrssizzle which is updated several times daily! Enjoy the site and send us your thoughts.
Here at Mrs. Sizzle we hope to educate. As someone who made the mistake of walking into a puppy store to purchase 2 dogs, I want to make sure that people are made aware that there are millions of dogs waiting to be rescued, many of whom are puppies. As a result, I have vowed that wherever possible I will take pictures of dogs available for adoption. For instance, when I show a product, I try to do so with the help of a group of animals waiting for their forever homes. Not only does a good picture look good but it increases the chance of these creatures being adopted. Nothing like a good photo to get you to where you need to go!
We cover New York city and are amenable to taking as many pics as we can during one sitting. Feel free to reach out to us at Suzanne@mrssizzle.com for us to arrange a photographer and a chance to help some of these shelter animals get a home. Should you need help in finding your next animal we can assist you there too too!