Take the Time & Fuss Out of Dressing Your Pup: Adorable Doggy Outfits Delivered Right To Your Door!
There's a new kid in town and she's a dog stylist! That's two 'she's.' Amy Yu and Erica Feld are curators of dog fashion perfection, taking your pup's style and delivering full outfits with accessories to your door. Find out more about what they offer and what it costs to have a well put together pup everyday.
Read more on the Bark & Swagger Blog!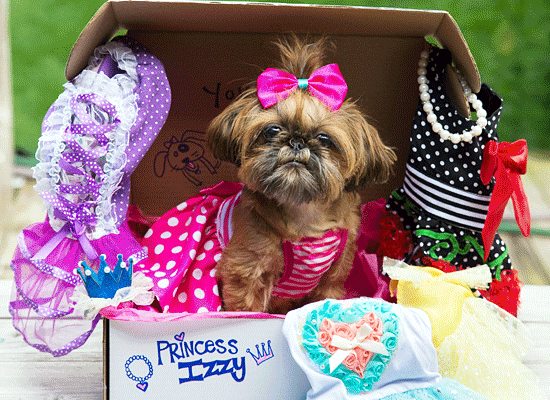 Wagdrobe is an online styling service for your furry friends. Pet owners can pick a price and style, and the company's stylists will curate a box of apparel and accessories uniquely tailored for your pets. It is the simplest way to shop for the hottest look all while saving up to 50% on the overall value!
Erica Feld is a quirky animal lover and professional marketer from NYC. She obtained her BA in Marketing from the The University of Delaware and before co-founding Wagdrobe she worked in Media and Adtech. She loves walking her rescue terrier mix, Bowie (named after the late David Bowie) around Brooklyn and meeting other animal lovers like herself! When she isn't dreaming of animals dressed in stylish outfits she is usually stuffing her face with pizza! Sometimes she does both at once.
Amy Yu is the CEO and Co-Founder of Wagdrobe. Prior to founding Wagdrobe, she founded her previous pet apparel and accessories brand, Poochi & Toutou (2009-2015). During the same time, she was also a full-time Marketing Manager for various tech companies. Besides being a workaholic, she enjoys craft, interior decorating, event planning and spending time with her dog, Soba. She graduated with a BA in Economics from New York University.