Pop Culture-Inspired Jewelry for Your Pet & You! Meet the Very Cool Furry Tales of Norway
It took a trip to Vegas for this Norwegian designer to create pop culture-inspired meets industrial pet & human jewelry. We're sorry it didn't happen sooner as we love her style! Meet Siw Amina Bech of Norway and her clever, sassy Furry Tales designs.
Read more on the Bark & Swagger Blog!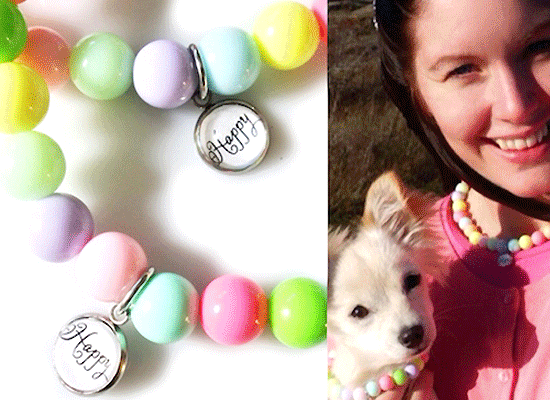 Siw Amina Bech has a background in Fine Arts, and has worked in the art field for over 18 years, mainly with photography.  She is also part of a performance band called The Hungry Hearts - an interdisciplinary project that acts on the Norwegian and International contemporary art scene, queer scene, in film festivals and music venues. Her two Chihuahuas, Molly Amelia Button and Emma Yazemine Button, both adopted from US shelters, were the inspiration for her foray into pet and human jewelry. The way Bech describes what she does is, "Trend inspired pieces and happy pearls for dogs and owners." Now, she has four. Carmel Luci-Ball and Laika Gazenko Button are Molly's puppies.