Risking His Life to Save Meat Industry Dogs in Asia
Marc Ching is a superhero for dogs. With a non-profit in L.A., called The Animal Hope and Wellness Foundation, where he rescues, rehabilitates and rehomes severely abused Los Angeles dogs to his under-cover rescue and awareness mission into the most depraved dog slaughterhouses in Asia, Ching is risking his life and health to make sure the world knows how these animals are suffering. You can help. Discover his story, learn more about the industry, spread the word and contact your Congressmen and women about Resolution 752 to ban the Yulin Dog Meat Festival in China.
Read more on the Bark & Swagger Blog!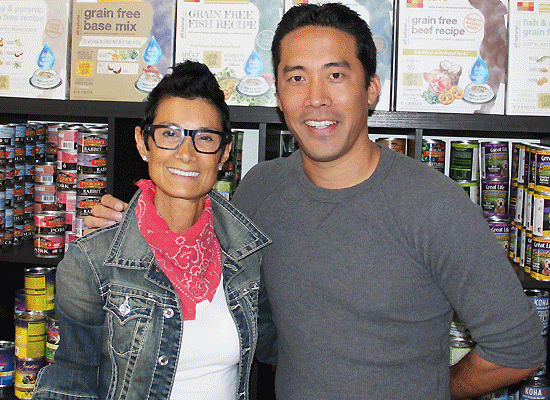 The Animal Hope and Wellness Foundation is a 501(c)3 non-profit organization focused solely on rescuing abused and neglected animals. We rescue them, provide full rehabilitation services, and then work to find them their fur-ever families.
What makes us different from other rescues is that the animals we take in are not only shelter animals or strays. They are animals that have been beaten, kicked, shot, run over, used for gang initiations and have been waiting for the day that someone would come to save them.
Our other focus has recently been on rescuing dogs from the Asian Dog Meat Trade. From the slaughterhouses and torture chambers where the use of cruel and barbaric methods are practiced to kill dogs in order for their meat to taste better.
Our rescue is built into The PetStaurant, a natural food wellness company owned and operated by Nutritionist and Herbalist Marc Ching. Our organization is a 501(c)3 tax exempt organization, so all donations are fully tax deductible. Thank you for your help and support.