Nine-year-old Kayla's Brown Sugar Kids is Making Sweet Tees for Kids and Their Parents Too!
Kayla Ogunsemore's obsession with dressing up her dog, Tangle, and snapping photos of him, has turned into a fashion line for kids and their parents, too. The nine-year-old shares the inspiration behind Brown Sugar Kids, a collection of high-end t-shirts featuring creative, whimsical photographs, with 10% of each sale benefiting an animal rescue organization.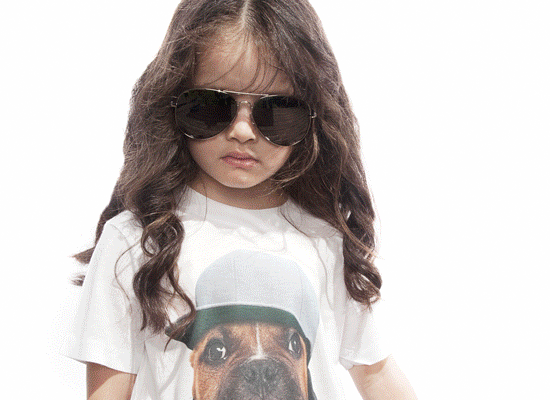 Kayla is an energetic 9-year old who lights up the world around her. At only 5 years old, she dreamed of designing her own clothing that would MAKE PEOPLE SMILE! Combine that with her love of animals, Kayla launched BROWN SUGAR KIDS. ('Brown Sugar,' a nickname she had as a baby, not to mention, her favorite thing to sneak from the pantry!)
Her inspiration behind the line came from a special relationship she formed with a handsome Golden Retriever named Tangle. Tangle came to live with her family in 2015, and the two have been inseparable ever since!
It was a natural progression to launch Brown Sugar Kids with photos Kayla had taken herself of her adventures with Tangle! Kayla will continue to grow the collection with other four legged friends she meets along the way.
Brown Sugar Kids supports animal rescue non-profits.
Contact :
Kayla@BrownSugarKids.com