Arden Moore Unleashes Her Top Ten Pet Product Picks for the Holidays
Oh Behave Show Host Arden Moore is also America's Pet Health and Safety Coach. In this special episode, she unleashes her Top 10 Pet Gift List for 2015. Joining her as a special co-host is Erin Fenstermaker, a small business consultant who specializes in the pet industry. These top-quality products meet Arden Moore's standards for safety, health and play with a purpose. So, shop smart this holiday season for the favorite tail-wagger or purr machine in your life and check out this top 10 gift list.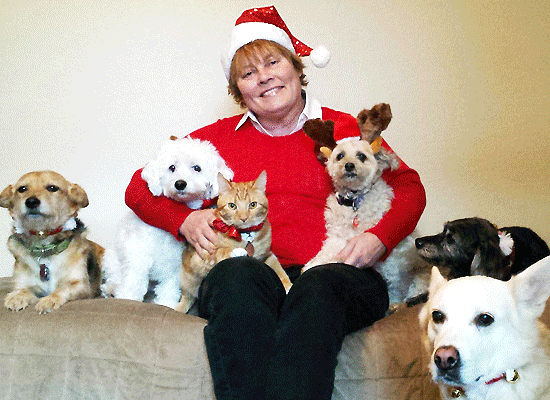 Erin Fenstermaker is a Dallas-based small business consultant, who assists clients all over the country.  She specializes in helping owners of start-ups up to those doing $5 million in annual revenue.  She has 20 years of experience working within small businesses, working in operations, sales and marketing roles.
Erin attributes her early life experience as a gymnast and diver as one of the cornerstones of her business success.  "My heavy involvement in sports was instrumental in teaching me how to focus amongst chaos, have short and long term goals to guide my daily activities, and be disciplined to reach my goals," says Erin.  "I also learned that the difference between winning and losing was often in the smallest details.  These lessons from my youth are the same ones I use today when working with small business owners." 
Erin also attributes her athletic background for teaching her some of the soft, interpersonal skills necessary to be an effective consultant.  "I was fortunate enough to have met and trained with national champions and Olympians while a gymnast and diver," says Erin.  "Frankly, it was hard to not be totally intimidated at first upon meeting these amazing athletes.  But once I got to know each of them personally, I saw that they had many of the same challenges and life problems that we all have.  Seeing how 'human' they were helped me realize that no matter what fantastic things any of us may have accomplished, we are all still imperfect beings in one way or the other--and that is absolutely okay.  Our imperfections make us who we are; they make us relatable to each other.  There is no bigger compliment than when my clients tell me how relatable I am to them, even when we may have come from completely different backgrounds."