We Love Lucy!
Think you know Lucy and Ricky?  This week Michelle Fern chats with Joey Herrick, Founder of Lucy Pet Products and the Lucy Pet Foundation.  Lucy Pet Products is a feel-good, fun brand, but is serious about quality and improving the lives of pets and the people who love them. Their mission is to provide the highest quality products for your pet's health and make wellness a top priority. Their products can be found in pet specialty stores across the USA and worldwide.
"We're proud to be a sustainable, ethical company with a cause to help animals in local communities. Helping animal welfare is at the heart of the company. Our 'Products with a Cause' means that all net profits (after taxes/expenses) go to support the Lucy Pet Foundation."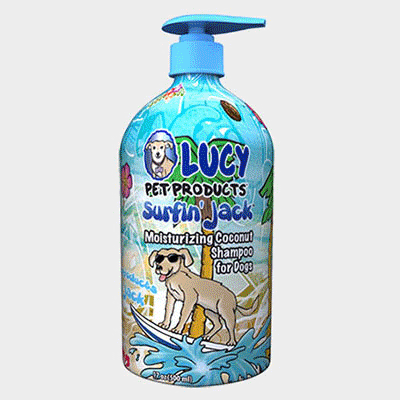 Several months back, I visited the Camarillo Animal Shelter and spoke to Barry Fisher, the Chief Deputy Director of Ventura County Healthcare Agency. He gave me a tour of the facility. I was impressed with the genuine love for animals that the staff was showing. Barry told me that the Camarillo Animal Shelter is a shelter that euthanizes for space and he desperately wants to be a "no-kill" shelter. But the problem is that they adopt out 20 animals on the weekend, and pick up 30 animals during the week. It just doesn't stop.
He told me that many people don't spay and neuter their pets, so puppies and kittens just keep multiplying. There are many dogs and cats that roam the streets and keep reproducing. Unless people spay and neuter their pets, the problem is never going to stop.
I promised Barry that I was going to come up with a program that would not only help the problem in his area, but all around the country. That's why the "Lucy Pet Foundation" was created.
-Joey Herrick
Founder, Lucy Pet Foundation
Joey Herrick Founded Natural Balance Pet Foods, Inc. (alternate name: Natural Balance Pet Foods®, Inc.) in 1989 and serves as its President.