Red Hot Products, Fabulously
Fancy Jewels

It's No secret that the pet products industry is booming! Americans are spending billions of dollars on their furry friends, and that number just keeps rising... Tune in to hear about What's hot? What's unexpected? and What's on trend....
Meet Pet Jewelry Designer Val Sorensen, whose jewelry line called GLAM DOG JEWELRY is absolutely on fire....and it's not just for pups...kitties can wear her bling too!  And get a front row seat at what's new in the pet products industry from Dana Humphrey also known as The Pet Lady ... Owner of Whitegate PR and Co-Founder of the NYC Re-Tails and Sales Pet Expo.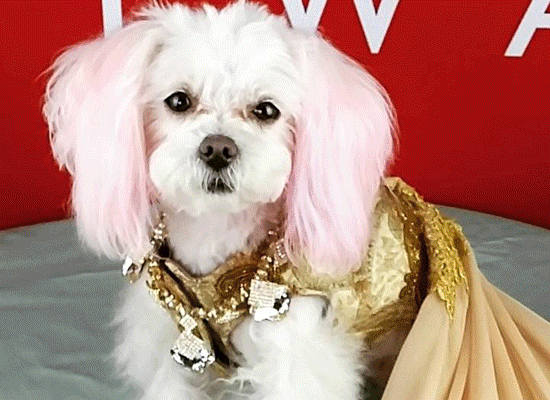 Dana Humphrey
As Owner and Lead Publicist at Whitegate PR INC, Dana Humphrey helps pet product manufacturers and pet experts get in front of the media in an editorial way. From TV, to radio, to magazines and newspapers, Whitegate PR has you covered! Humphrey is also a professor at FIT (Fashion Institute of Technology) in the Pet Product Marketing Department. She runs the Re-tails & Sales Pet Expo with Nancy Hassel, a trade show featuring Made in the USA pet products. Dana also has recently trademarked "The Pet Lady" and travels around the country giving pet safety tips and great gift suggestions to pet parents. When she's not posing with a pet you can find her cruising the streets of NYC on her bicycle or vacationing with friends. 
Val Sorensen
I am a personal chef/caterer/cooking instructor, but previously, I was a jewelry designer for non furry clients. When Zoe and I started attending pet events in NYC, we were introduced to, and got caught up in the exciting world of pet fashion. Dogs, cats..even chickens were dressed to the K9's in designer gowns, etc. I thought it was a shame that these beautiful couture creations were being accessorized by human jewelry wrapped around their necks, or something off the rack that really didn't complement the outfit at all. Sensing a definite need for quality pet jewelry, we began designing. Zoe was already known as the Domestic Dogdess by her fans and catering clients, so we branched off into Zoe's Bling by the Domestic Dogdess. The jewelry line has expanded and become a stand- alone entity, so we've expanded the line under it's own name, Glam Dog Jewelry. Zoe and I continue to support rescue organizations by catering for non profit organizations' events for free, and donating jewelry items for raffles and auctions to help them raise funds.