Pet Entrepreneurs

Ever dream about starting your own pet business~ but aren't sure how to get started? On this episode of My Dog Digs Dirt meet some up and coming pet entrepreneurs who are taking the pet world by storm... Jamie Carreiro, Creative and Technical Director of Disco Dog, makers of an LED powered vest for your pooch, Susan McGuire, President and Founder of Maison de Woof Accessories for the Fashionable Pup, Brandon Zavala, founder and president of Apollo Peak, makers of Cat Wines and Dog Wines, and Karen Merz President/owner of K9 Studio Dog Grooming Salon with her Brand manager Mario Pablo.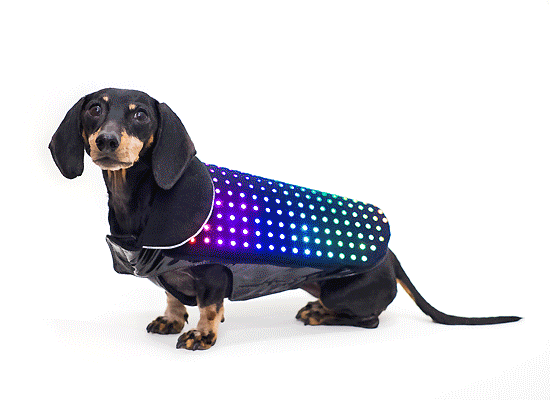 I am Brandon Zavala, the founder and president at Apollo Peak. We make Cat Wines and Dog Wines including The Pinot Meow, The MosCATo, The Catbernet, The ZinfanTail and The CharDOGnay. Our mission is to help humans and pets interact in a more social and fun manner on those nights when you just don't feel like going out. We are based in Denver, Colorado in the heart of the Capitol Hill neighborhood - known to be a mecca for pet owners.
My cats include Apollo - a 10 year old Chartreux and Hades - an 8 year old siamese/domestic mix. Both were shelter cats before coming home. Fun story, Apollo actually disappeared for two years and was found by a shelter via his microchip.