Meet Lulu - The Funeral Service Goldendoodle

Lulu and her handler, Matthew Fiorillo CEO of Ballard-Durand Funeral Homes take time out of their busy work schedule to visit with Marcie and Lovey about Lulu's special job as a funeral home Comfort Companion. Matthew talks about how Lulu works to comfort families during their time of grief with unconditional love and support. Hear about how she was trained for her unique job and Lulu's most heart-warming command that she performs for the families and individuals she so lovingly comforts. Lulu is an adorable, hard-working girl!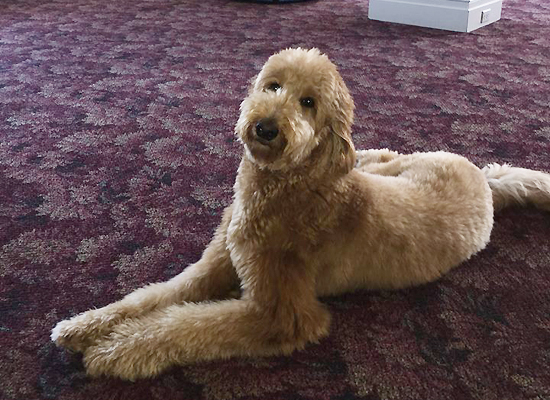 Serving is all about putting others first. It's about meeting real needs and being a trusted source of help when it matters most. In over 75 years, we have never forgotten that serving is our greatest calling and privilege.

I am so proud of our team. Each and every day, our Funeral and Cremation Specialists put their hearts and souls into celebrating life and honoring memories. Our free Community Outreach events provide healing experiences throughout the year to help those that are grieving get back to living well again. Our Advance Planning advisors help people make informed choices before a death occurs, so that their families will have peace-of-mind on the toughest day of their lives. All of our facilities are designed with the technology and functionality that put you, your family and your guests first.

We're here for you, whenever you need us.