Kristen Powers
"My name is Kristen Powers and I am an awesome teenager in Chapel Hill, North Carolina, GO HEELS! I have grown up with animals all of my life and I currently live on a farm with twenty of them! I am passionate about not only animals, but the environment and the obesity epidemic. I love to read and write, but I have so much finding time for it because I run three environmental clubs. I believe that we all have the ability within ourselves to make a difference in our community, to those we love most. So get out there and live life!"
Kristen Powers, founded the Chapel Hill (N.C.) High School Green Tiger Campaign. Her eco-friendly club is cultivating a community garden, hosts "recyclathons," sells reusable water bottles, and has asked administrators to reduce the school's carbon footprint.
Kristen Powers, is the daughter of Petfinder VP Ed Powers. She is the founder of the environmental group Green Teen Clubs.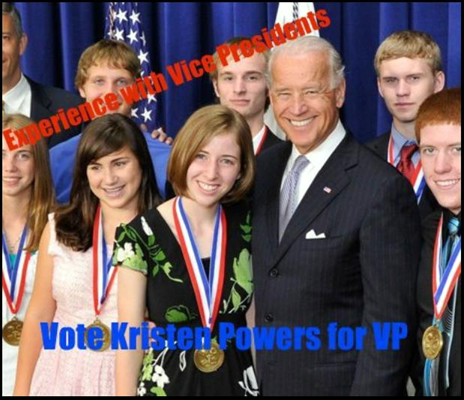 "Petz Rock" host Kristen Powers receives PARADE's All-America High School
Service Team Award from Vice-President Joe Biden