Pet Podcasts
Check Out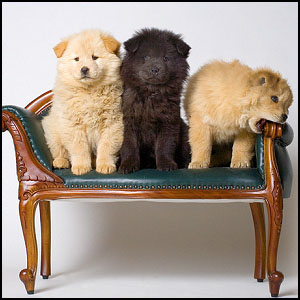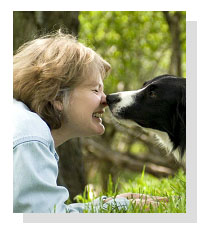 Dr. Patricia McConnell

Dr. Patricia McConnell



Patricia McConnell, Ph.D., a Certified Applied Animal Behaviorist, has made a lifelong commitment to improving the relationship between people and animals. She is known worldwide as an expert on canine and feline behavior and training, and for her engaging and knowledgeable books, dvd's and seminars. Patricia has seen clients for serious behavioral problems since 1988, and is an Adjunct Associate Professor in Zoology at the University of Wisconsin-Madison, teaching "The Biology and Philosophy of Human/Animal Relationships." She dispenses advice on behavior problems, and information about animal behavior research, on Wisconsin Public Radio's Calling All Pets, which is heard in over 90 cities around the country.
A highly-sought after speaker on dog behavior and training, McConnell has presented seminars all over the United States, and in Canada, Australia and Belgium. She'll be speaking soon in Germany and Sweden, as well as in many cities in the United States. Dr. McConnell is also the behavior columnist for the Bark magazine ("the New Yorker of Dog Magazines") and a Consulting Editor for the Journal of Comparative Psychology. She is the author of the much-acclaimed books The Other End of the Leash (which is now published in 10 languages and For the Love of A Dog: Understanding Emotions in You and Your Best Friend. Her self-published book and booklets on dog training and dog and cat behavior problems continually receive rave reviews from professional trainers, veterinarians and dog and cat lovers from all over the world.
Patricia received her Ph.D. in Zoology in 1988 from the University of Wisconsin-Madison researching dog behavior and communication between professional trainers and working domestic animals. Her dissertation received the prestigious Allee Award from the Animal Behavior Society in that same year. Patricia and Nancy Raffetto founded Dog's Best Friend, Ltd in 1988. Dogs Best Friend Training, LLC is now owned and operated by the very capable Aimee Moore of Madison, WI. For more information about dog training classes and behavior consultation in the Madison, WI area, go to www.dogsbestfriendtraining.com.
Patricia has three dogs, one confident cat and a very spoiled flock of sheep on a small farm in Southwestern Wisconsin. Her two Border Collies, Lassie and Will, keep her outside and active, and her Great Pyrenees, Tulip, keeps her humble. Trisha suffers from Separation Anxiety each time she leaves her dogs at home when she leaves on her numerous speaking engagements around the country