African Elephants and a Dog Save the Day! With Pet Lovin' Star, Jeri Ryan, in Against the Wild 2: Survive the Serengeti

What's it like to film a movie among wild animals in Africa? To drive right through herds of giraffes each day as they graze on your way to set? Find out when African elephants and a dog Save the Day! - All in the film, Against the Wild 2: Survive the Serengeti. Gorgeous pet lovin' actress, Jeri Ryan, from television's hit series NCIS and Star Trek Voyager, joins us to share her adventures filming in Africa among giraffes, monkeys, elephants… and a dog. Now, this is a Super Exotic Super Smiley Adventure!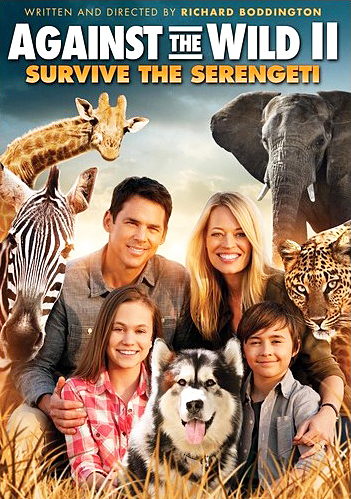 Jeri Ryan was born Jeri Lynn Zimmerman on February 22, 1968 in Munich, West Germany, to Sharon, a social worker, and Gerhard Florian Zimmerman, a Master Sergeant in the U.S. Army. She and her brother Mark grew up on several military bases, including Kansas, Maryland, Georgia and Texas. Finally, at the age of 11, her family settled down in Paducah, Kentucky. Later, after graduating from Lone Oak High School in 1986, she attended Northwestern University Chicago as a National Merit Scholar. While studying there, she won a number of beauty contests (a.o.- 6th annual Miss Northwestern Alpha Delta Phi Pageant in 1989).
With a B.S. in Theater, she came to Los Angeles, California and since then she has been on several television series and films - including popular series like Matlock (1986), Melrose Place (1992) and Star Trek: Voyager (1995) as well as Dark Skies (1996). Her television experience also includes roles in a variety of telefilms including Nightmare in Columbia County (1991), NBC's In the Line of Duty: Ambush in Waco (1993), Co-ed Call Girl (1996), The Sentinel (1996), Men Cry Bullets (1998), Dracula 2000 (2000), The Last Man (2000) and Down with Love (2003). Jeri Ryan resides in an area of Los Angeles, California with her husband chef Christophe Eme, her son Alex and daughter Gisele.